J R Global machines and fabricates metal components for commercial and industrial customers.
The company provides value added manufacturing services by purchasing raw materials in the form of rod, bar, castings, forgings or extrusions. They machine those materials using precision computer controlled (CNC) machine tools.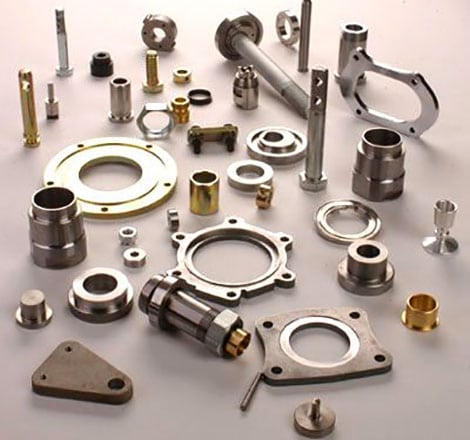 The manufactured items may be welded or shaped into the finished product using the company's high power MIG. TIG and stick welding equipment or their 250 ton hydraulic press.
The company may sub-contract certain other processes such as heat treating, coating, or painting to sub-contractors with specific expertise in order to provide a single source for complex machined and/or fabricated components.
The items the company manufactures are guaranteed to be produced to exact customer specifications.
The engineering team at J R Global Manufacturing provide expertise and suggestions to it's clients related to the improvement of the design of products we manufacture. These improvements may improve performance or reduce the cost of manufacturing, however, they do not offer final design control over any finished product produced for others.
J R Global Manufacturing has customers in the manufacturing, wireless communication, research, transportation, repair, maintenance and OEM equipment industries.
Machining and Fabrication
We provides other technical consultation services related to wireless communication tower management, lean manufacturing methods, market research and analysis, make vs. buy decisions, and manufacturing cost analysis.